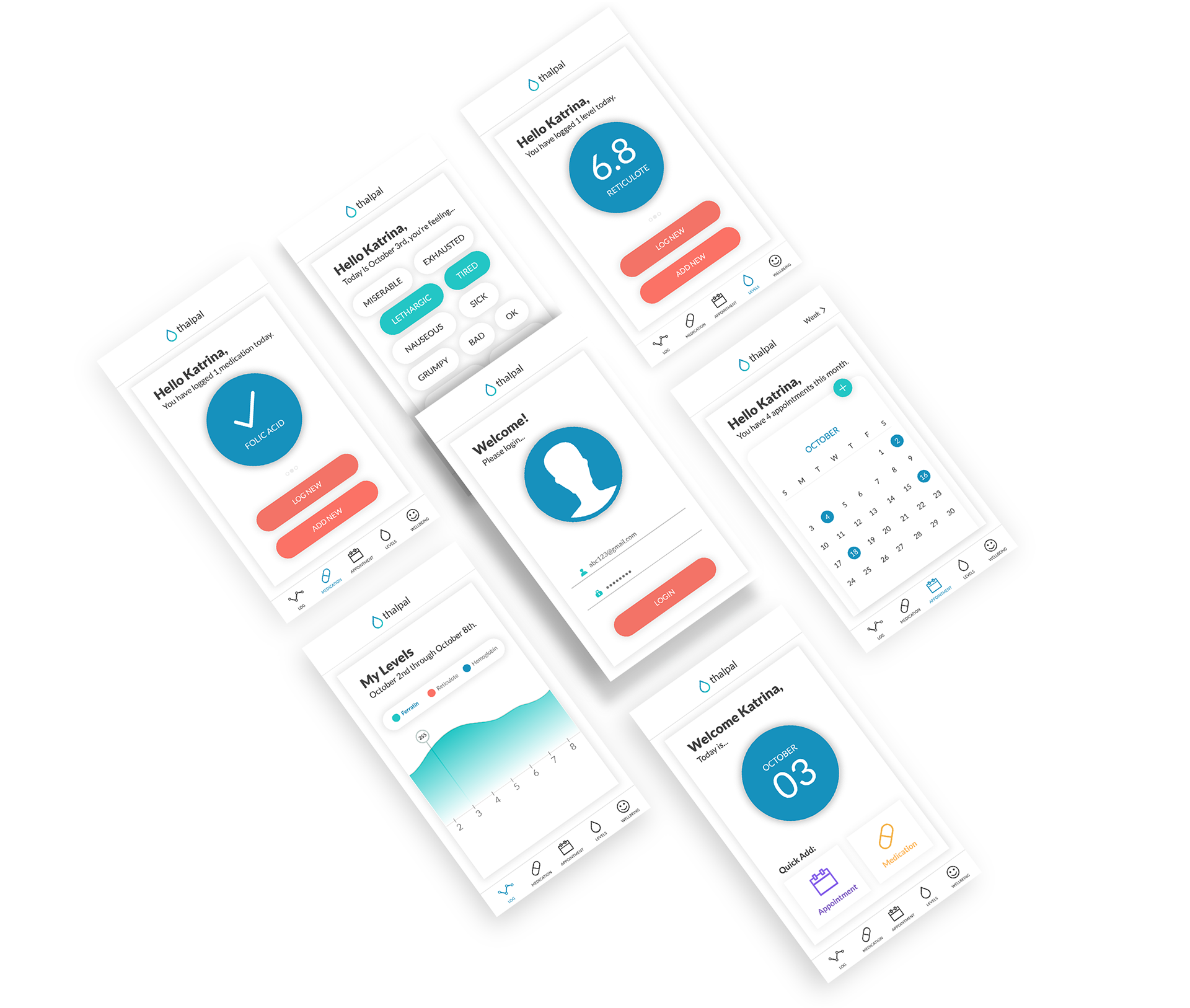 THALPAL
ART DIRECTION | UI DESIGN
ThalPal is a hypothetical health app. Dealing with Thalasemia might not be easy, but ThalPal minimizes the difficulties. With simplified features customized to your specific needs, you can keep track of your daily medical needs, appointments, logs, and wellbeing with ease.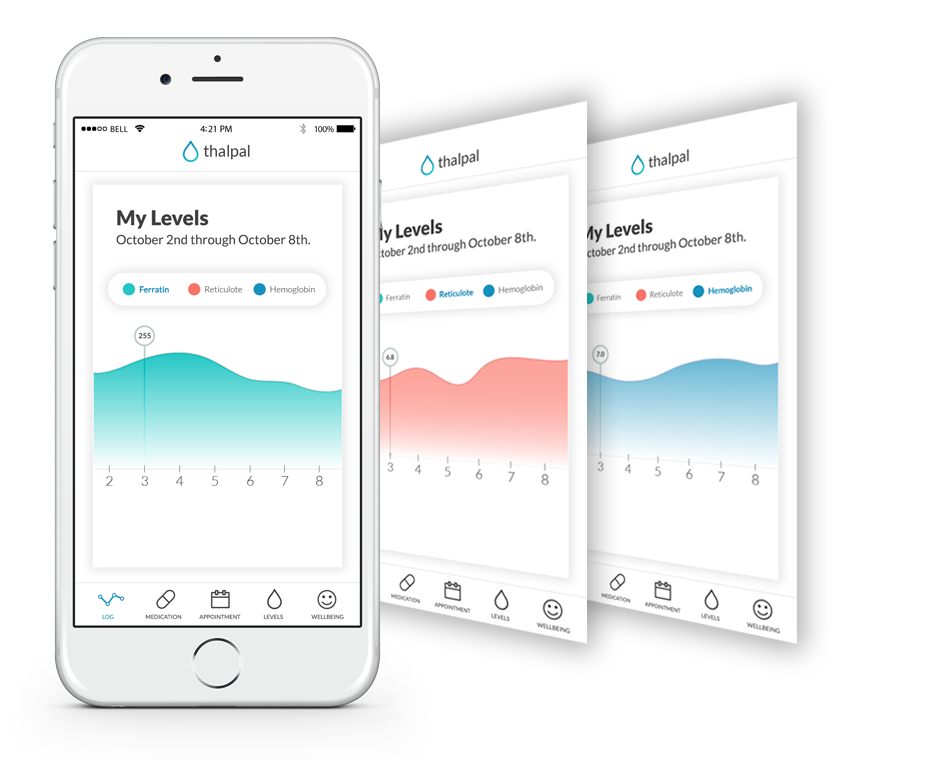 Easily toggle from one screen to the next to compare Ferratin, Reticulote and Hemoglobin levels. Comparisons allow you to easily notice trends between levels and how they effect each other. Click each day to reveal specific information regarding each level.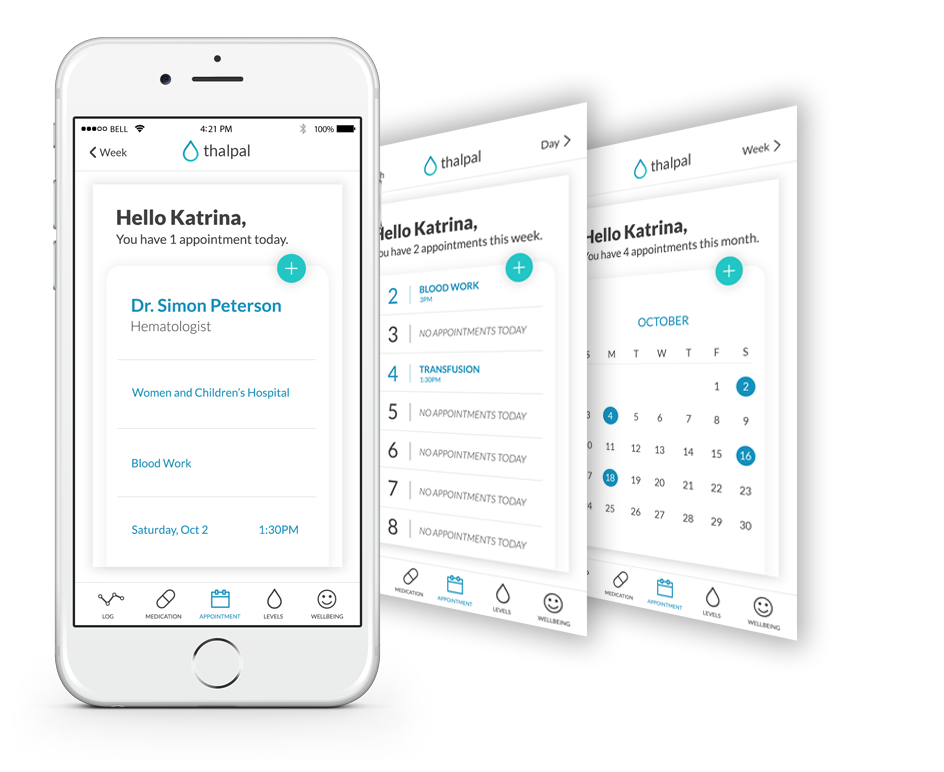 View your appointments by day, week and month. Quickly add new appointments with the click of a button. Get notifications when you have an upcoming appointment, so you never miss a thing.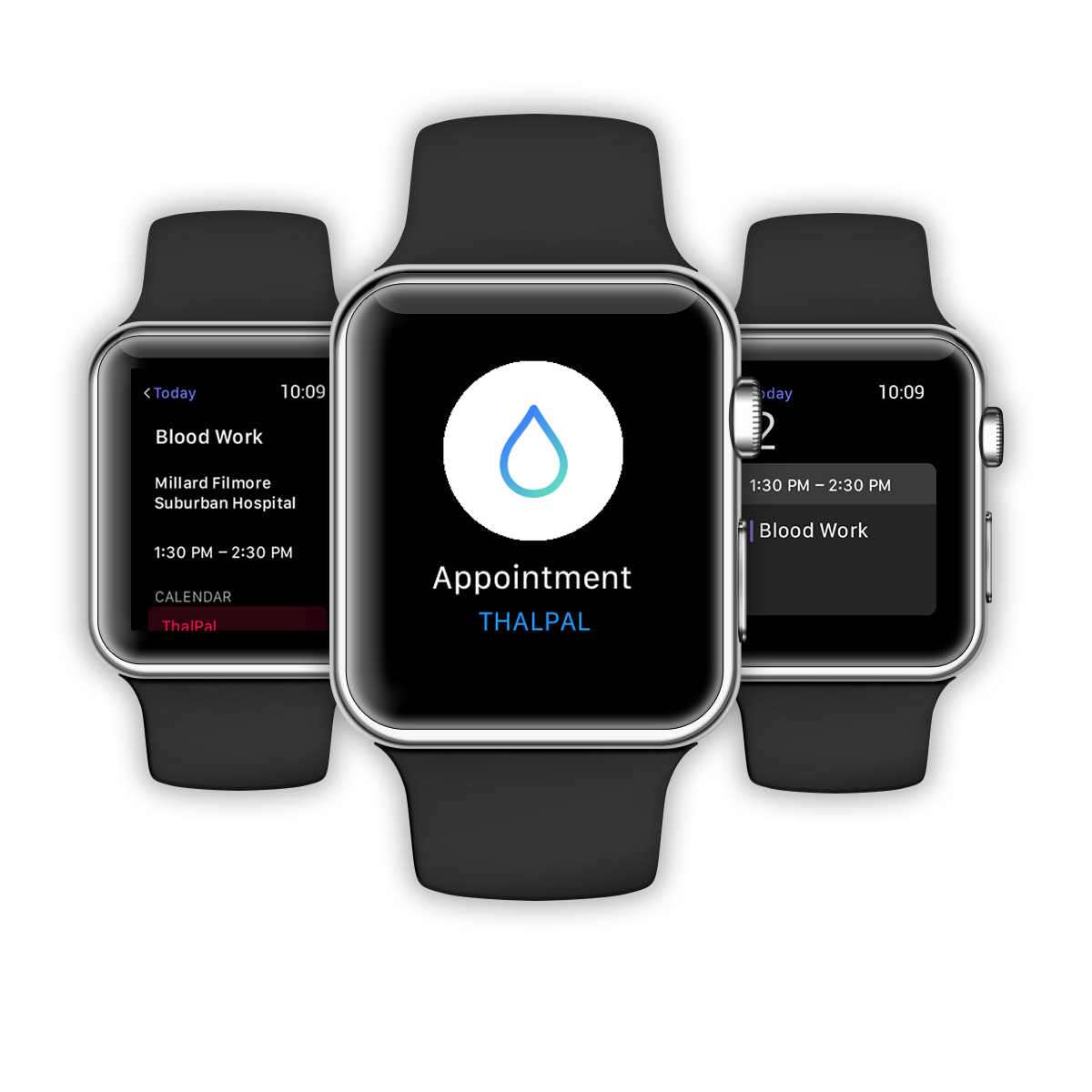 With an Apple Watch extension your daily needs are accessible from your wrist wherever and whenever.