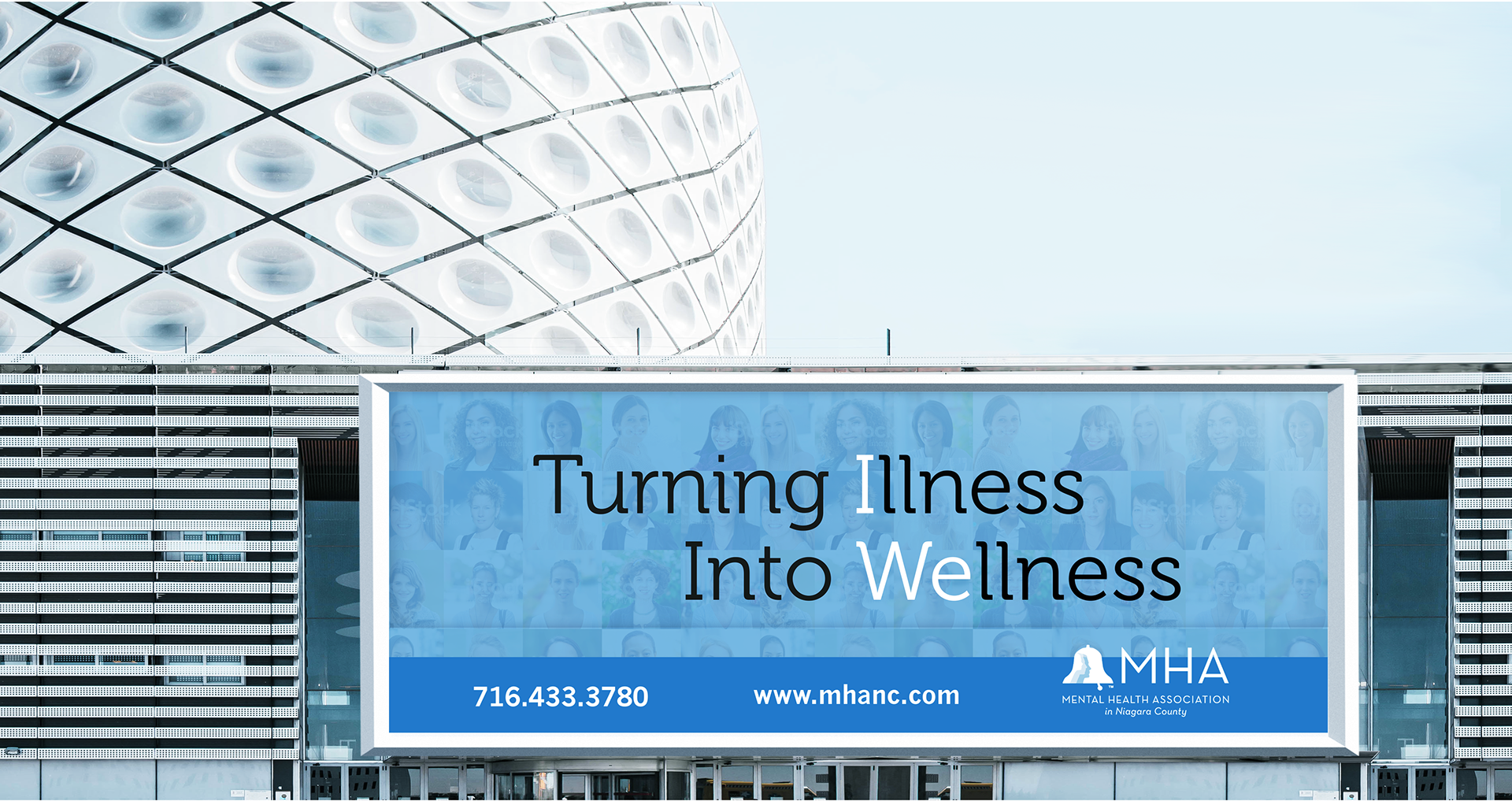 MENTAL HEALTH ASSOCIATION
ART DIRECTION | DIGITAL | LAYOUT
Spread awareness of MHA's mission and provide support, encouragement, and conversation starters to those living with a mental illness. 
Insight
When you become aware of issues that aren't talked about as much, a switch in thought can be produced, and a conversation can be started by simply opening up individuals' eyes to things related to mental health.
As part of a
24-hour creative blitz
, advertising materials were created for the non-profit Mental Health Association in Niagara County. These materials aim to create conversation around mental health, and express how individuals living with these frustrations are not alone, and that they have a network of supporters surrounding them. The whole emphasis is on turning "I" into "we".
Materials include a billboard, digital banners, and brochures.