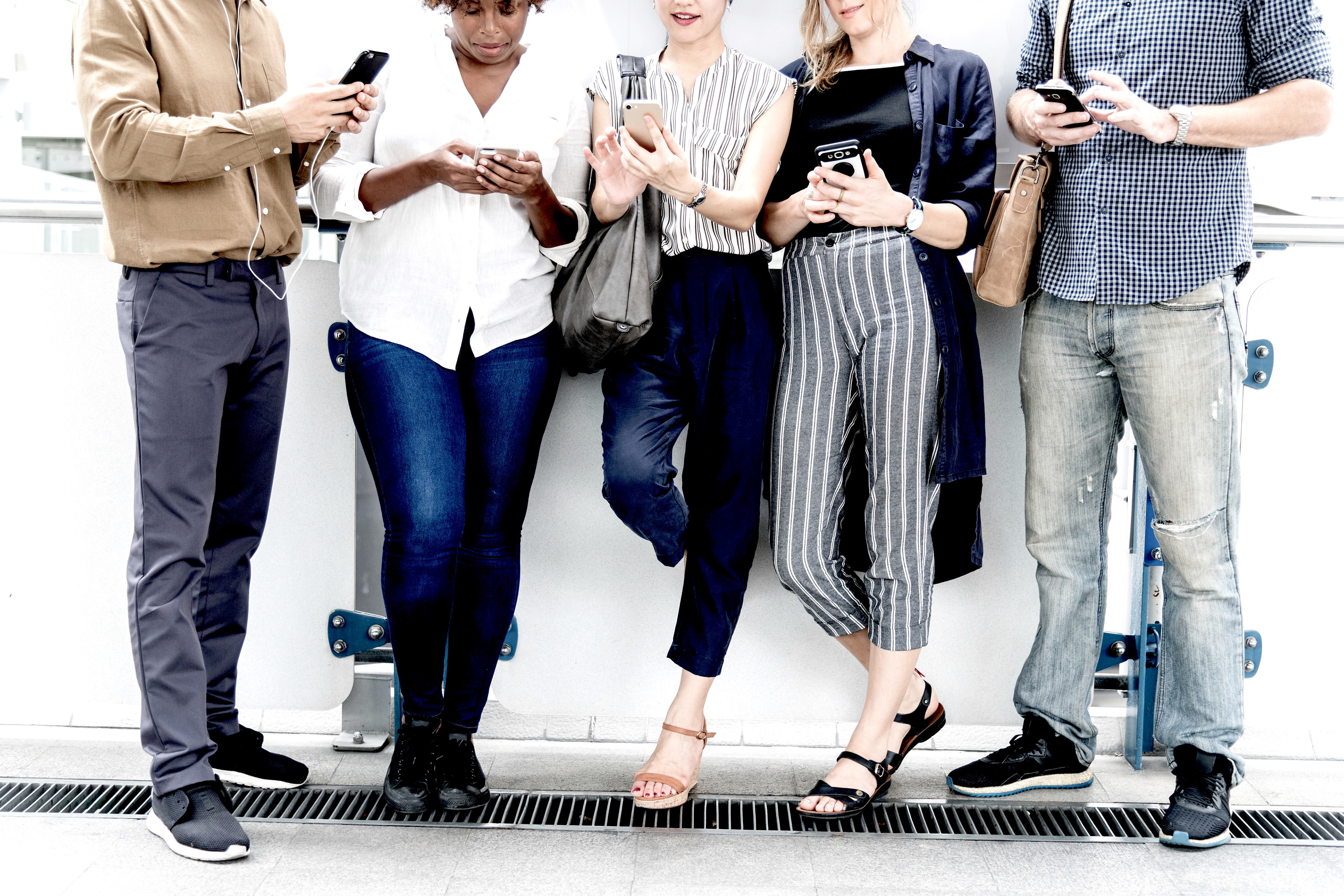 INTONE
ADVERTISING | Branding | APP DESIGN 
Typography is everywhere. It is much more than the words we see on a page. There's meaning behind them, and a lot of thought that goes into choosing the right typeface for the right execution. For this project specifically, it was necessary to develop a solution to the many ways in which type can be manipulated.
Fifty eight percent of communication is through body language, thirty five percent through pitch, emphasis, and tone, and seven percent through the actual content of the message itself. That being said, texting and digital communication lacks most of the social cues used in actual face-to-face conversation. This lends itself perfectly to tons of miscommunication on a day-to-day basis.
Create an app, text messenger extension, and related collateral, called Intone, that puts human emotion and interaction back into digital communication.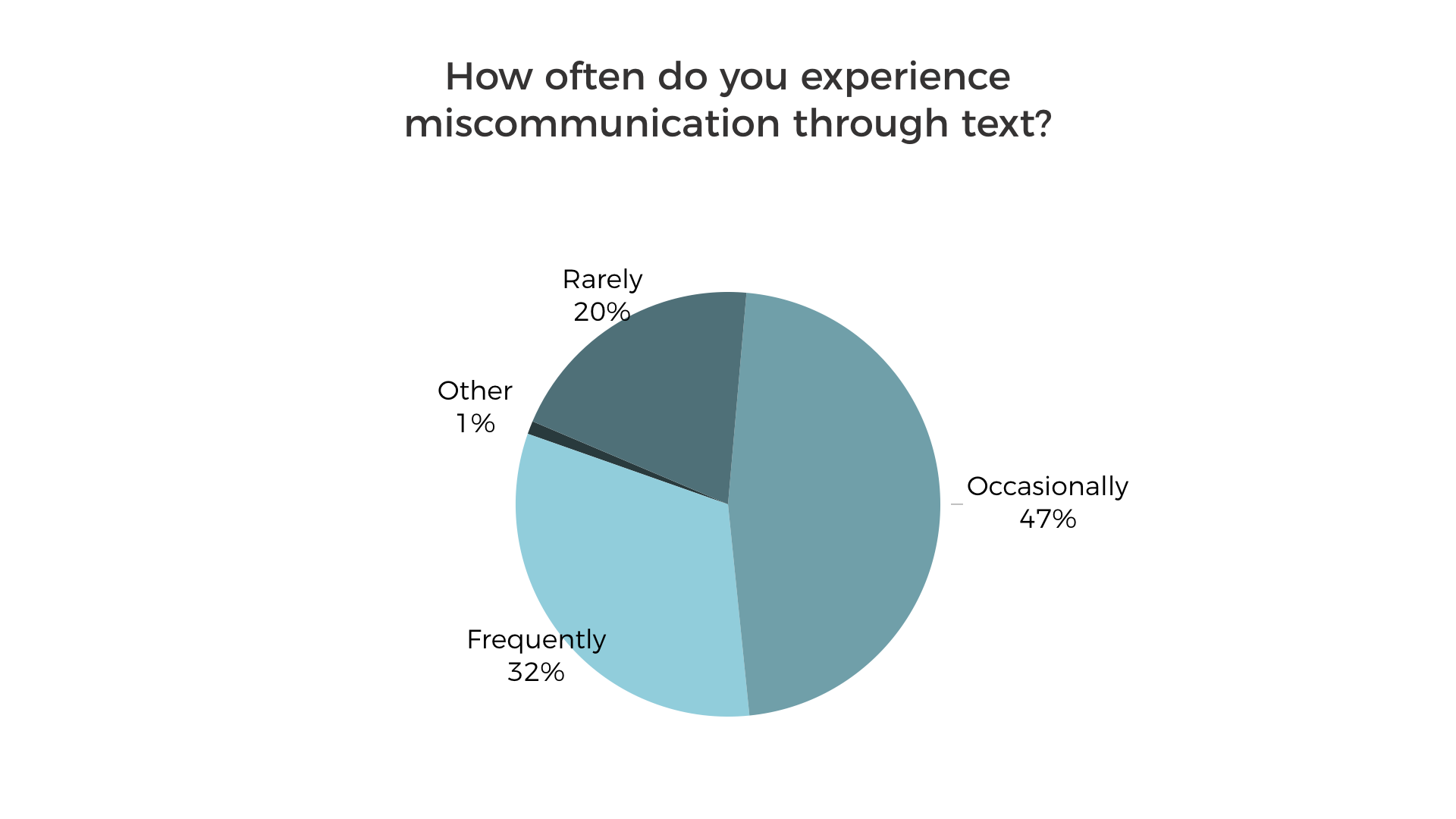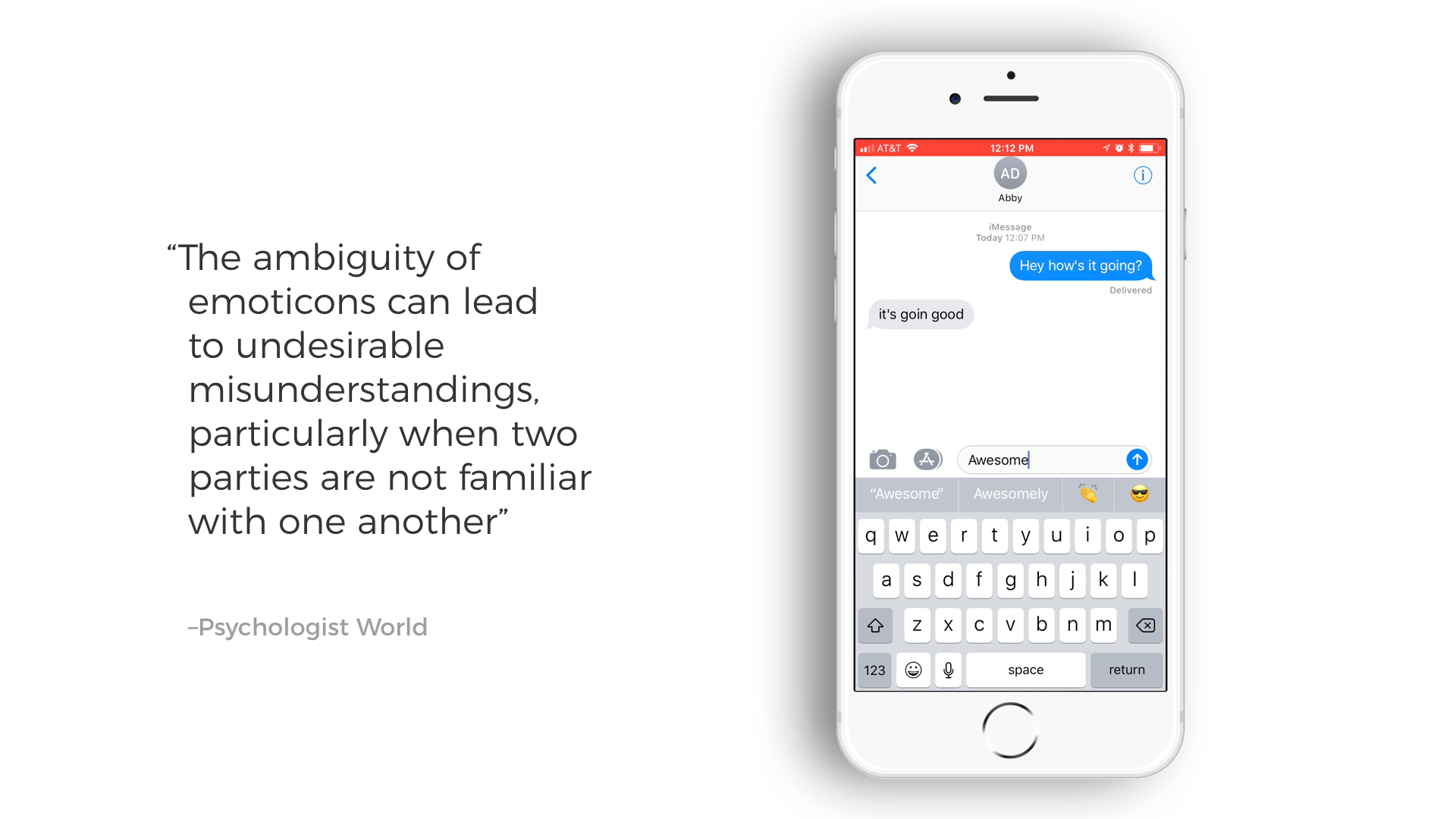 Emojis could solve this typographical communication problem, but there are so many different meanings and implications with them, and way too many to choose from.
Typography can be so expressive on its own without adding imagery.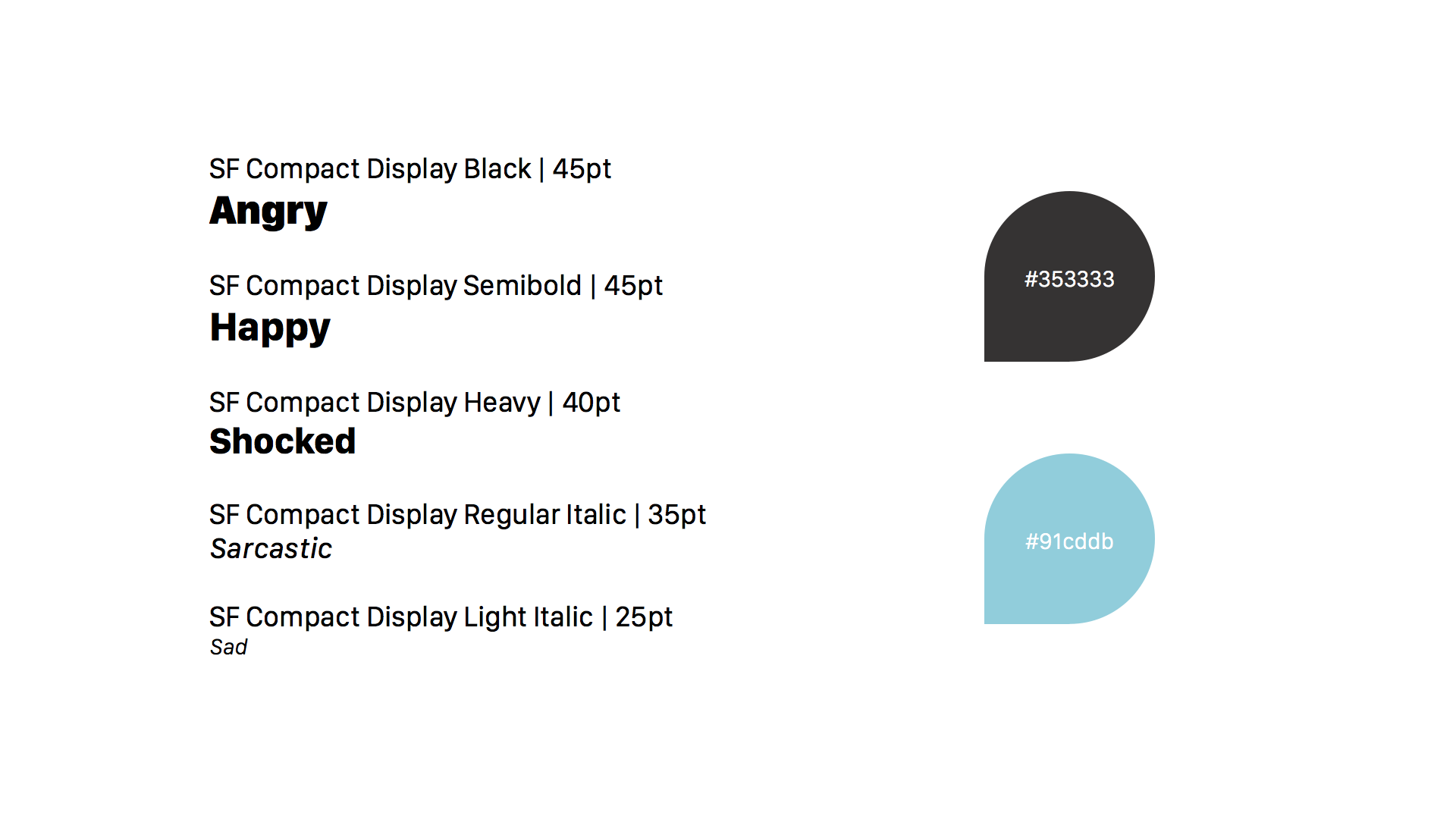 iPHONE TO INTONE COMPARISON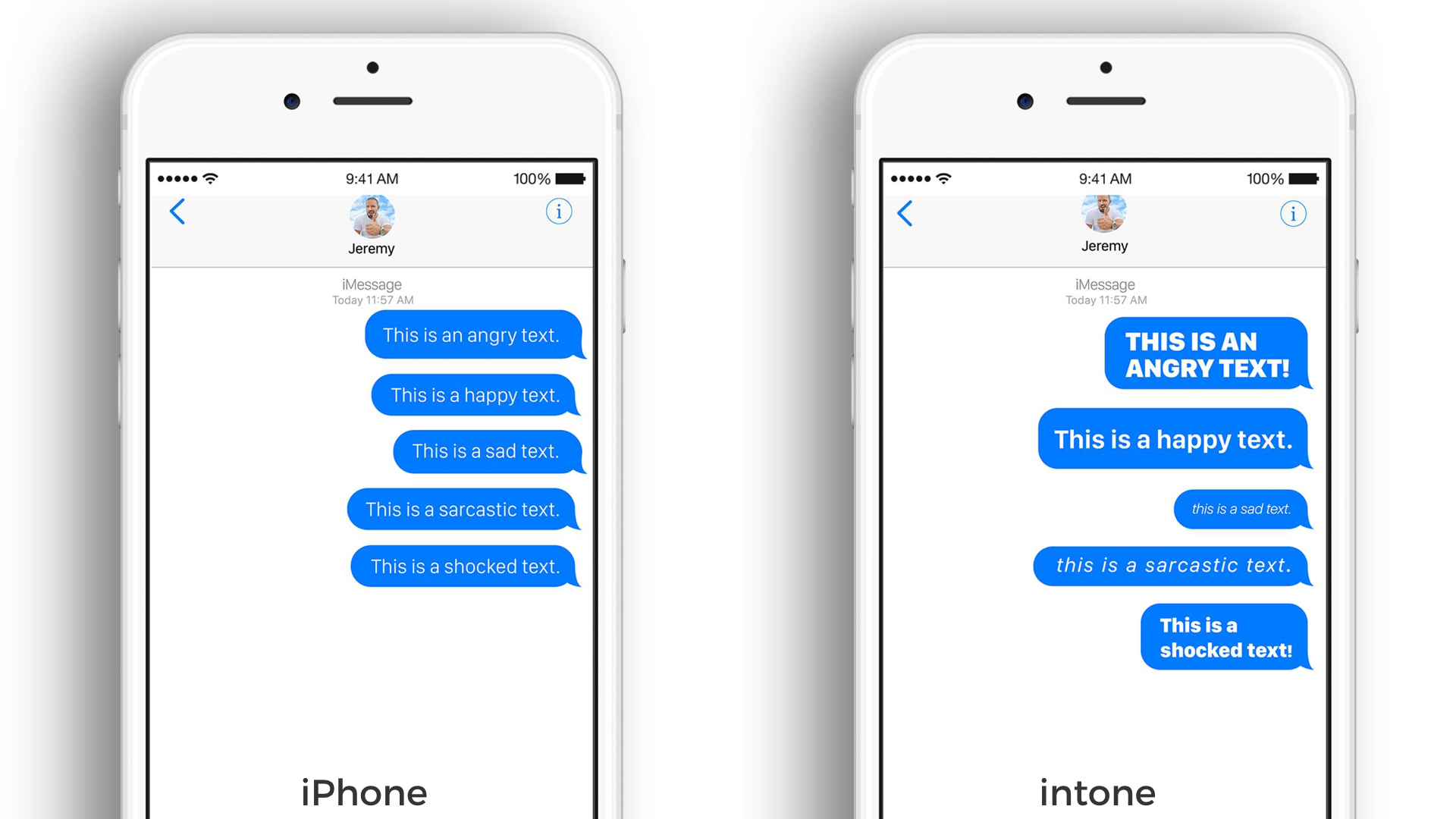 ANDROID TO INTONE COMPARISON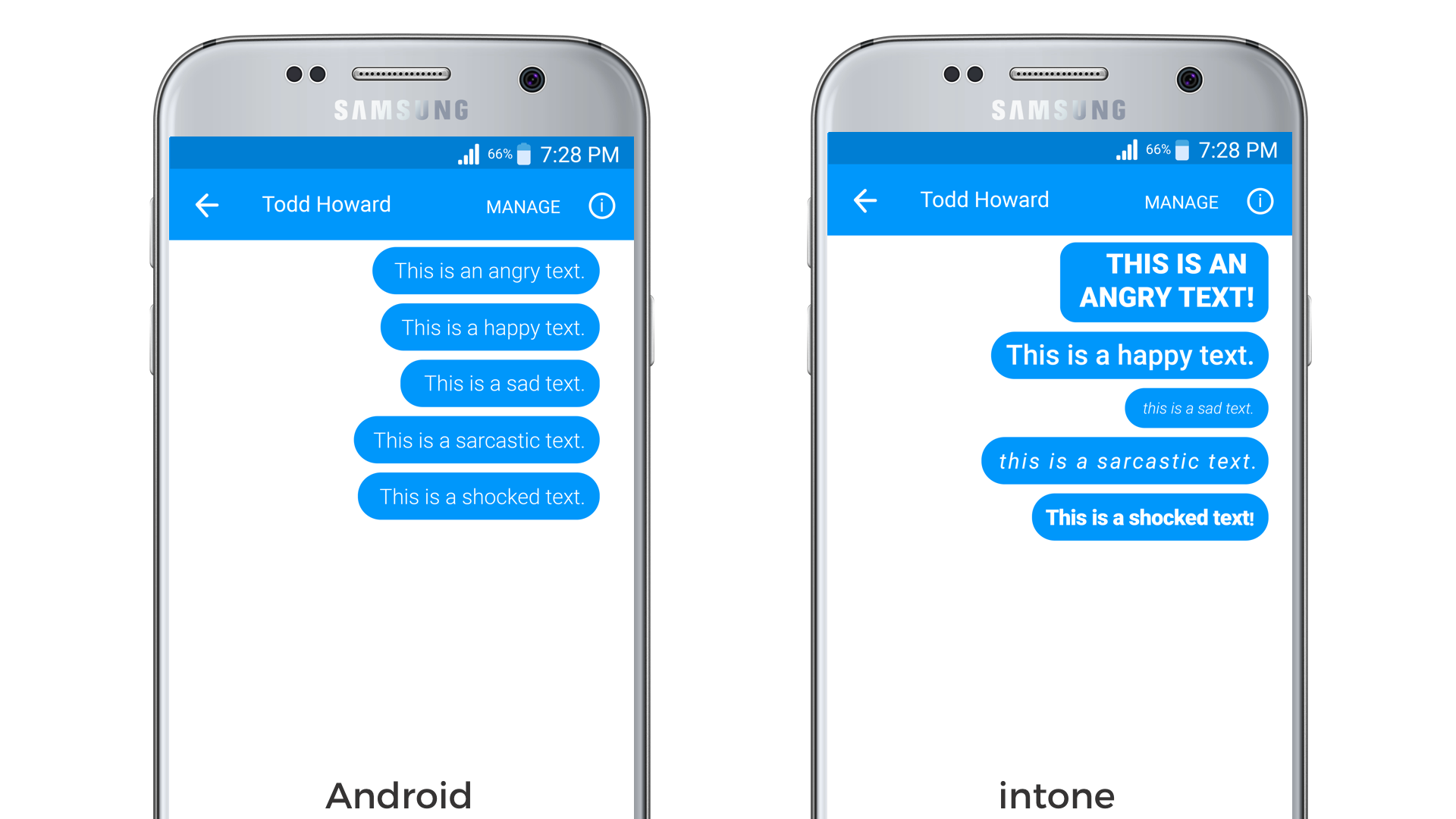 iPHONE MESSENGER EXTENSION PROTOTYPE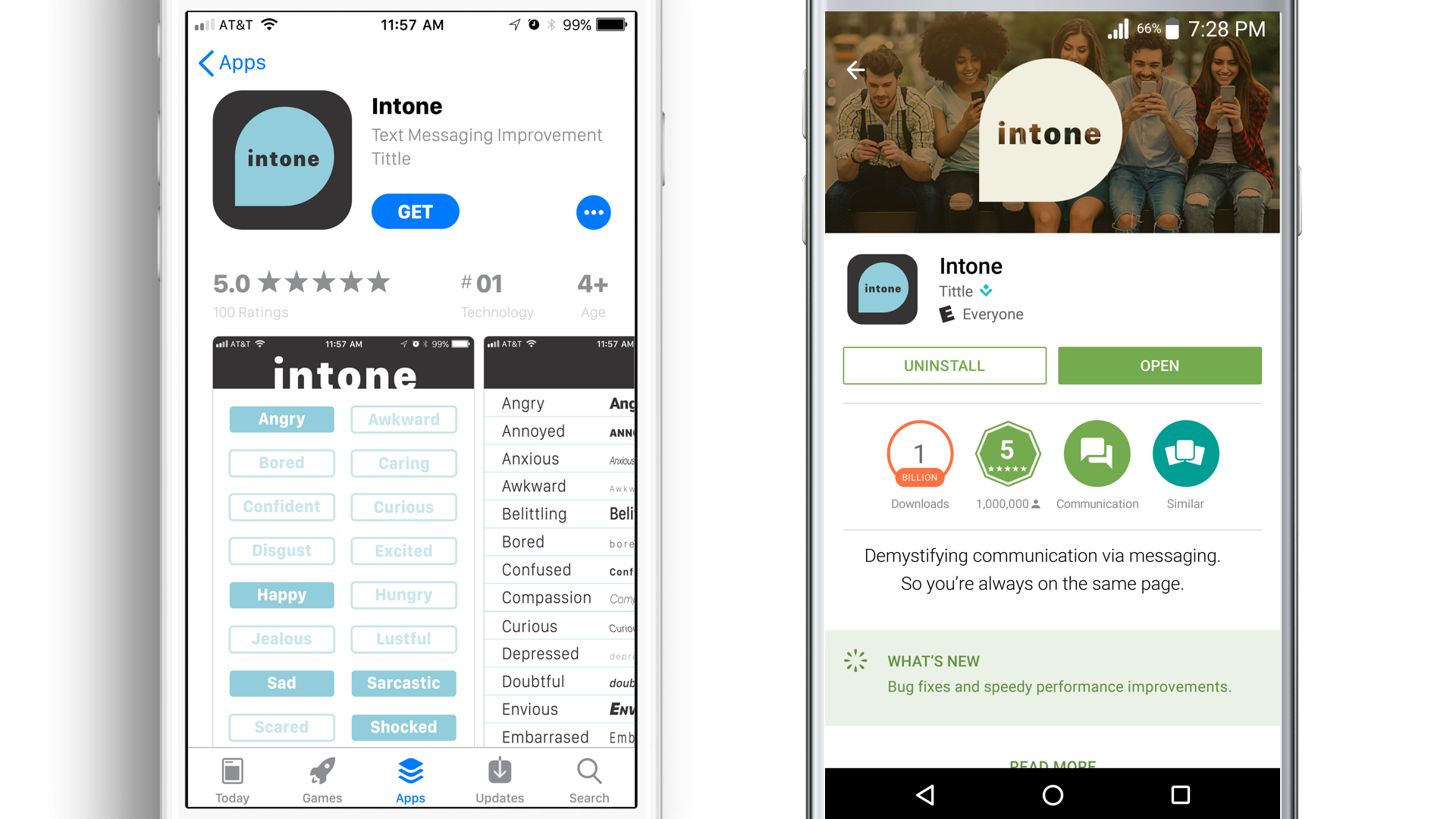 ADVERTISING + MARKETING MATERIALS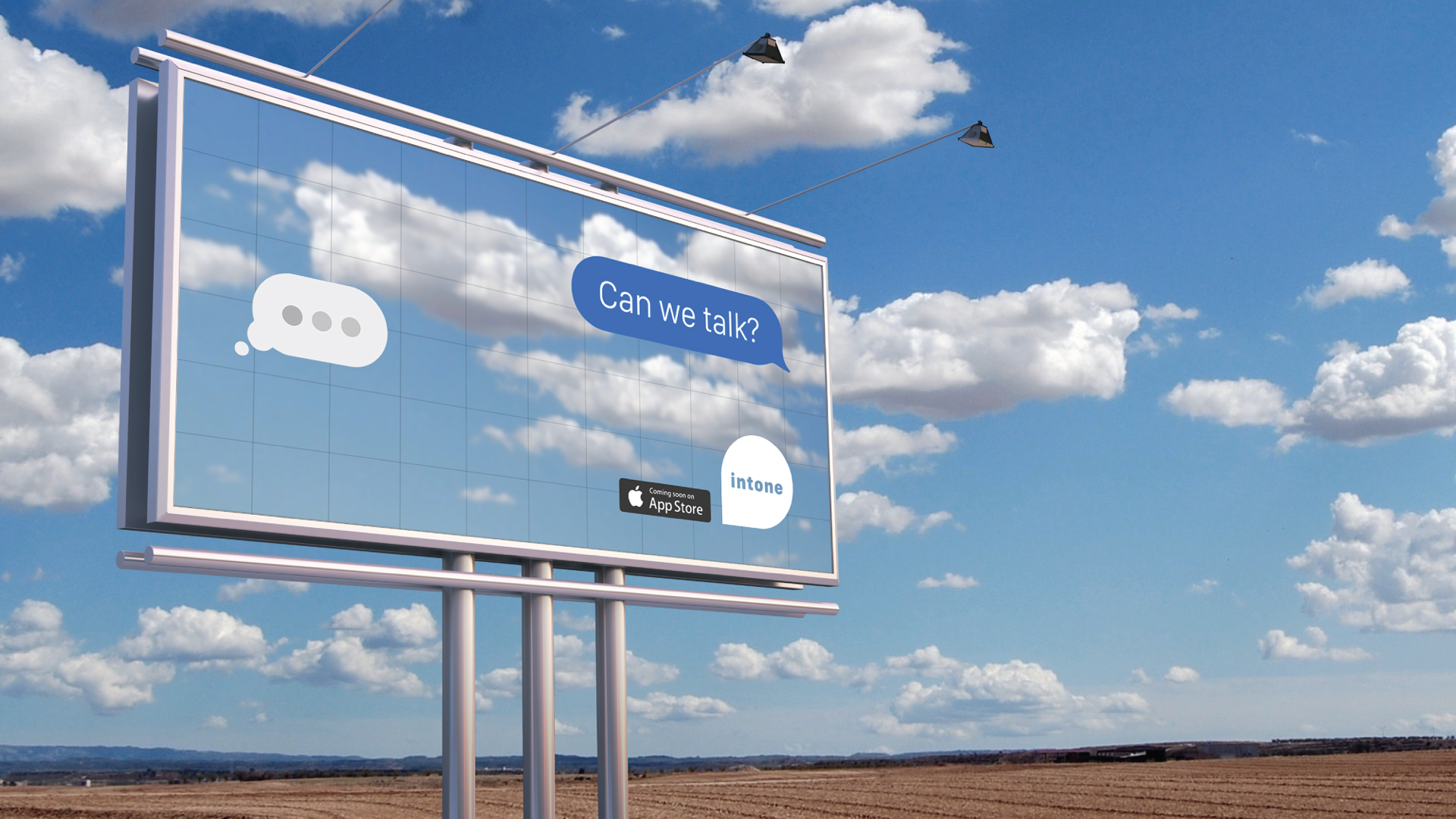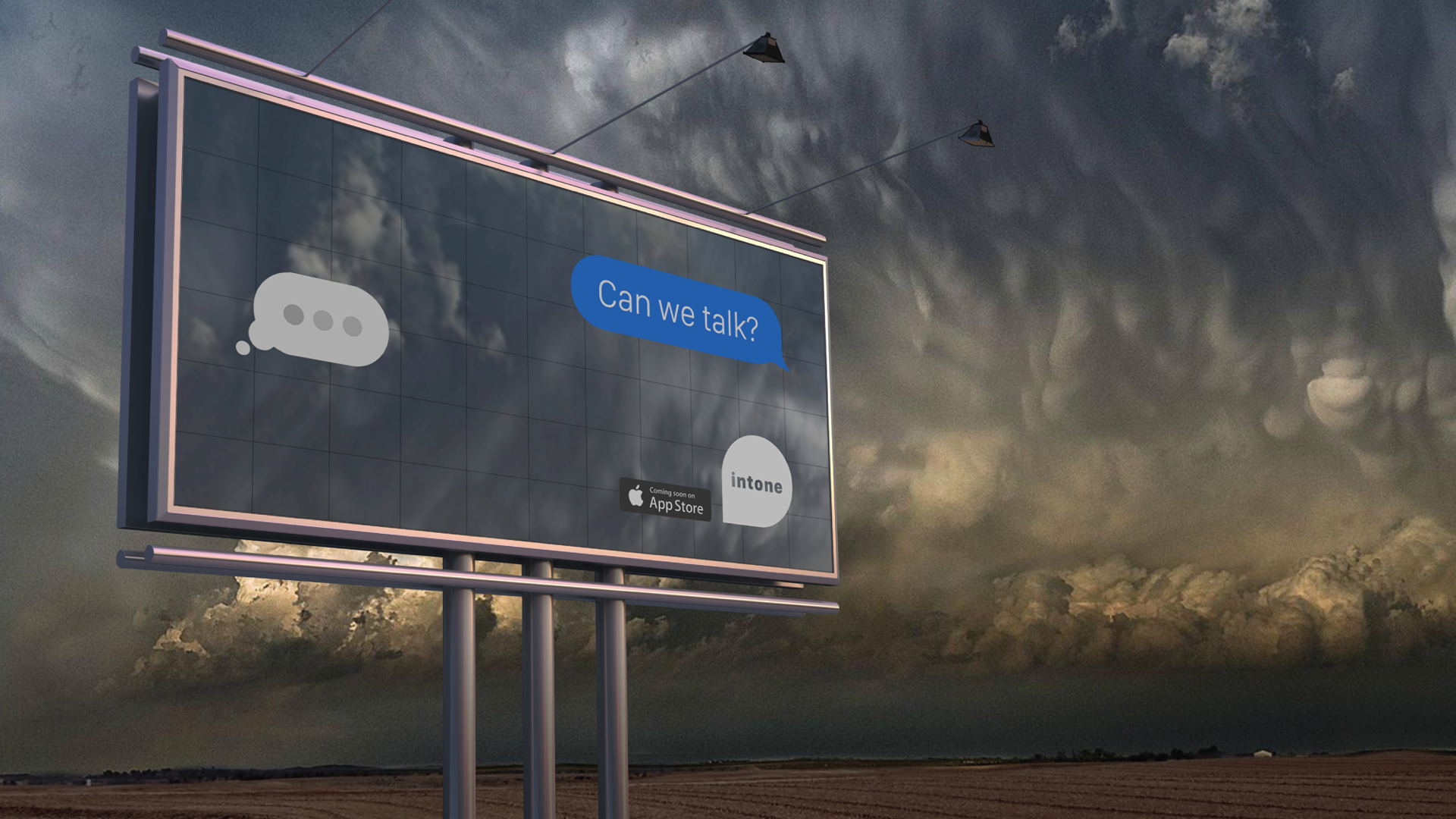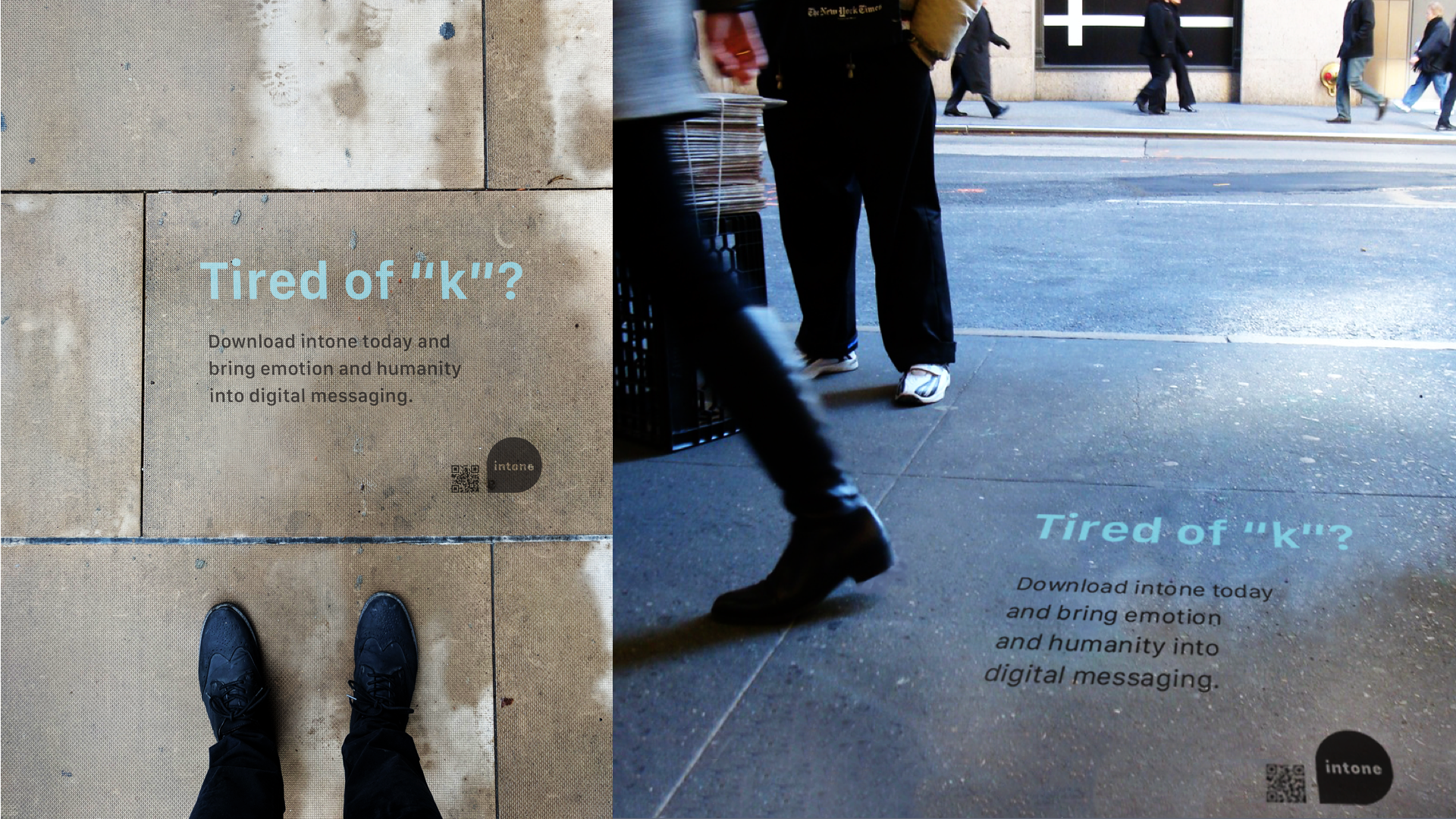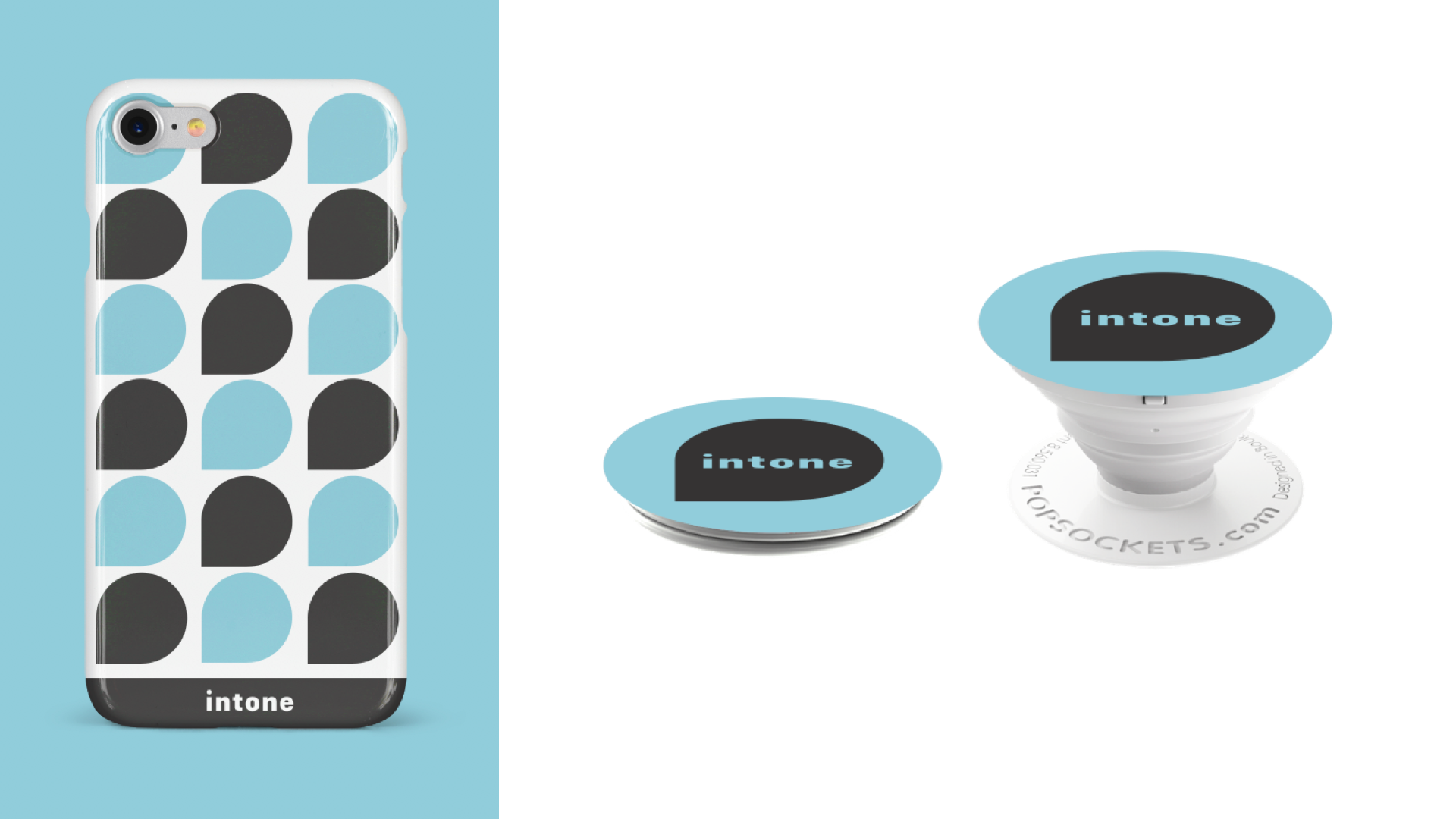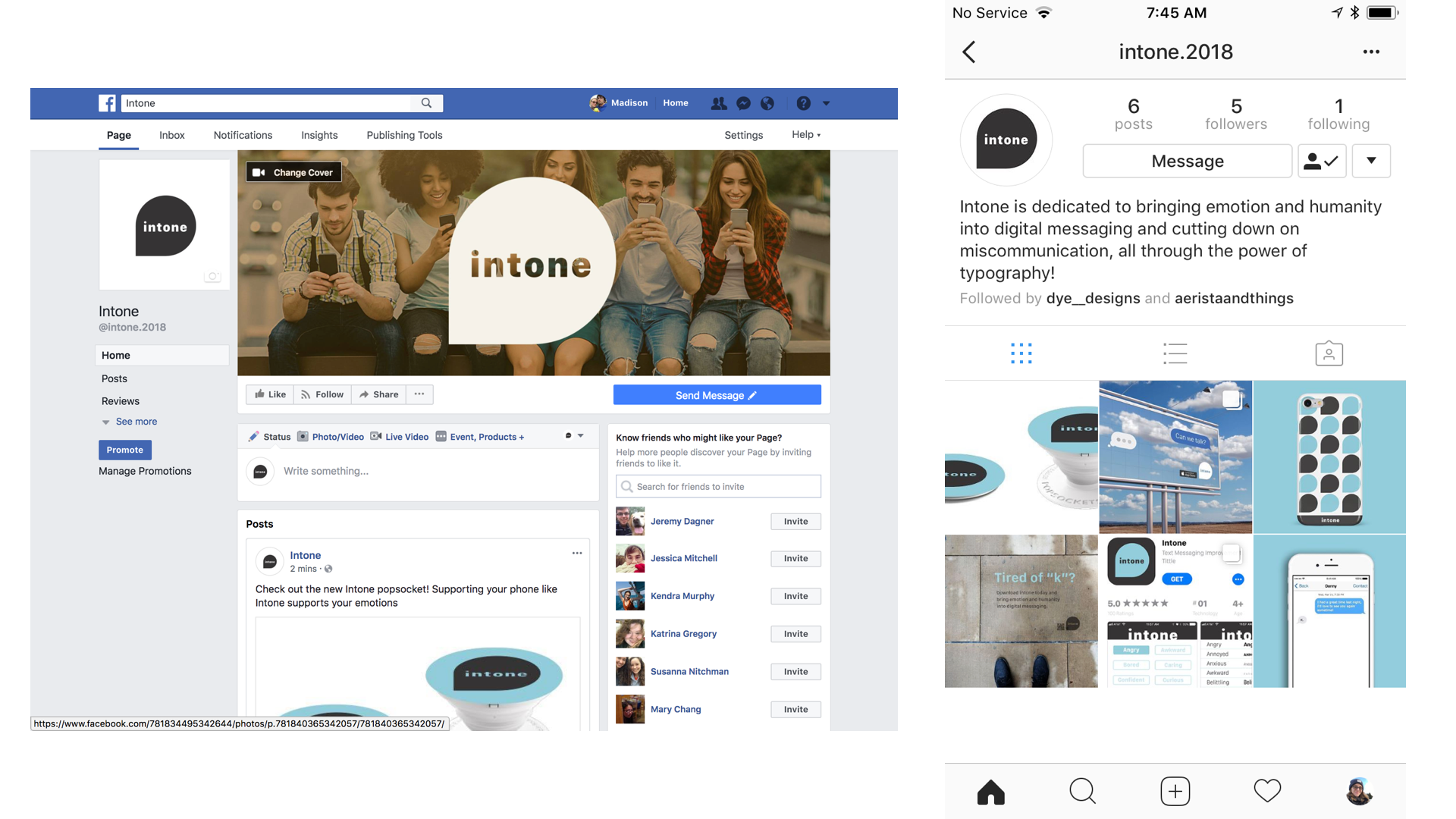 This project was created in a group made up of the following students: Emma Mckeon-White, Madison Mitchell and Abigail Dye.